In This Month's Release Notes:
Get paid to share Order Desk
Two new integrations
We're hiring!
Introducing the Order Desk Experts
At least one GIF 😊
Integration Features & Updates
Print on Demand
Additional order level options that can be set as checkout data or order metadata for:
Monster Digital: Use StoreID to use a custom store ID for a specific order. This value will be included in Monster Digital weekly invoice detail so you can identify the store associated with the order. This is useful in scenarios where you have multiple stores submitting orders to Monster Digital.
New Integrations
Fulfillment: Hive Technologies
Print On Demand: Printway
Spotlight on…Order Desk Affiliate Program
We've seen many of you sharing Order Desk with your peers and colleagues on social media, Reddit, and more, and we can't tell you enough how much we appreciate this. To say thanks, we've opened up applications for our affiliate program for our existing customers and partners.
We'd like to reward successful referrals by paying you for your efforts. To learn more about our affiliate program, message our support team.
Who Should Apply?
While any of our existing customers and partners can apply for the affiliate program, it's best suited for folks who have a good working knowledge of the app. This way, you can help your referrals gain a basic understanding of how Order Desk works and whether or not it will benefit their businesses before they decide to sign up for an account.
Why Should You Apply?
Beyond the financial incentive (who doesn't love a little extra money, right?), our affiliate program offers you an opportunity to share Order Desk's service with customers and partners. Giving your peers and colleagues a useful tool is an excellent way to add to your brand's value and share something useful!
Who Should You Refer?
Anyone who you believe would benefit from using Order Desk! Some examples include: artists looking to expand into offering print on demand products, merchants using multiple fulfillment channels, and makers who are beginning their ecommerce journey.
Who Shouldn't You Refer?
You're welcome to refer your customers at your own discretion, but we do ask that you keep in mind how Order Desk works and whether or not we will be an appropriate order management solution for them. You end up getting the most value from our affiliate program from referrals who remain on Order Desk, so setting the right expectations is key! If you're unsure of whether or not someone might be good to refer, feel free to ask us.
We're Hiring!
That's right, Order Desk is hiring! We're looking for a DevOps Engineer to keep our servers happily humming away.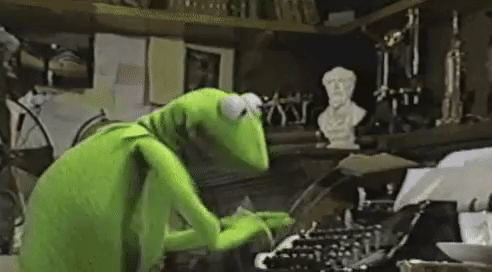 As always, this is a 100% remote role open to global applicants, and the starting salary is $90k USD/year.
If you'd like to join us or know someone who'd be a great fit, you can apply here.
Order Desk Experts
We've recently launched a new program for folks who need a little extra help with Order Desk. While our goal has always been to focus on educating and empowering you to learn how to manage your own stores, we understand that not everyone benefits from that approach.
So, the Order Desk Experts program was born!
Order Desk Experts are trusted and skilled Order Desk users who we have personally vetted to assist with tasks that some may find difficult or too cumbersome to take on. This may range from performing an initial store setup to creating a set of rules, as some examples. Each Order Desk Expert has different skillsets and specialties, and please be aware that this is a third-party service not included with your existing Order Desk pricing.
Of course, this is offered on an as-needed basis, and have no fear! Our support team still has your back if you prefer to learn the ins and outs of Order Desk instead.
To learn more or to connect with an Order Desk Expert, check out our Order Desk Experts Directory!
Shifting Gears
I do love these little monthly chats we get to have, but I love it even more when I get to see you in our Support inbox asking questions! So how about it? I challenge you to hit us with at least one question in September. It could be anything!
Ask our favorite color or favorite food! Inquire as to what our plans will be for the coming weekend! Not to sound too crazy, but you can even ask us what we think about your plans for Q4 and how to best support any changes you might be making to your workflow in Order Desk. I know, I know—that's a wild one!
See you next month,
Patricia and The Order Desk Team