In This Month's Newsletter:
A new integration!
I mention Halloween at least once 👻
Spotlight on…Order Import Delay
This amazing GIF: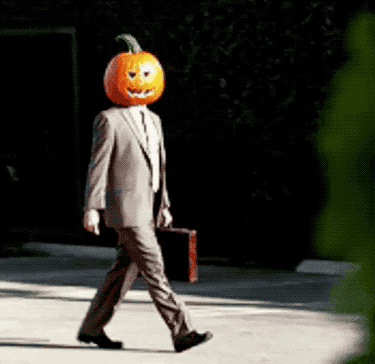 Integration Features & Updates
Print on Demand
Additional order level options that can be set as checkout data or order metadata for:
Additional item level options that can be set as variations or item metadata for:
SwiftPOD: Use the sticker field to send a public link to the artwork you'd like printed on stickers. Additionally, the option to use print_url_1 through print_url_5 for multi-print options is available. Details Here.
Printful: Use sync_variant_id, external_variant_id, Warehouse_product_variant_id to pass data for existing Printful products. Details Here.
Fulfillment
Additional order level options that can be set as checkout data or order metadata for:
Verde Fulfillment: Using ExpectedDate and EarliestShipDate will allow Order Desk to check for the earliest expected date and ship date from your cart and pass this information to Verde Fulfillment. Details Here.
New Integrations
Carts and Marketplaces: TikTok Shop
Spotlight on…Shopify Order Import Delay
This month is the one year anniversary of the Spotlight On segment and I'm celebrating by telling you about Order Import Delay!
If you need to make edits to your orders before they import to Order Desk or you allow your customers to purchase add-ons after the order is completed in your cart, Order Import Delay is a great tool you can use with Shopify.
Using Order Import Delay is as easy as 1,2,3!
Disable your Instant Download setting
Set a time interval for the Backup Check Schedule (to check for any sneaky orders that slip through the cracks during the import delay process)
Set a time interval for the Order Import Delay

Just like that, you have a period of time between the order being placed in Shopify and the order importing to Order Desk where you can make changes to order details or allow your customer to buy additional impulse items (which is more money for you 🤑).
Switching Gears
As Ray Bradbury famously wrote in his autumnal classic The Halloween Tree:
And it was the afternoon of Halloween.
And all the houses shut against a cool wind.
And the stores were full of new orders.
But suddenly, the day was gone.
Q4 came out from under each tree and spread.
That's not what he wrote and please don't tell his estate about this because I really can't handle a lawsuit right now. However, my point stands. As sure as day follows night, Q4 is upon us!
What issues in your store have you shaking in your boots heading into busy season? Email us at support@orderdesk.com to let us know! Me and the team have a skele-TON of good tricks (and treats) to get your store prepared for orders galore 😜
See you next month!