Sometimes it's tough to come up with new content for this newsletter each month. I'm not ashamed to admit that I get a touch of writer's block every now and again!
That got our marketing team thinking…do our customers also get stuck sometimes? Maybe you want to make something to get customers' attention but don't know how. Good news, everyone! We made a little something to help our print on demand customers spark their creativity.
Feast your eyes on My Next Product, our latest Order Desk Instagram filter and our very first on TikTok:
You can use this link to access it on TikTok or head right here to use it on Instagram. Of course it's free to use, and if you or your customers post a video with it, be sure to tag @orderdeskrules so we can come check it out and give you a follow!
Keep reading to see our updates for this month and a Spotlight On… that will help you with sending your print on demand orders to multiple fulfillment vendors.
Integration Features & Updates
Shopping Carts
Walmart:
The Ship From Country can be passed to Walmart using the field in your Walmart Integration Settings:
There is an additional method available using the ship_from_country field as an order level option set as checkout data or order metadata.
Print on Demand
Additional order level options that can be set as checkout data or order metadata for:
Colorway on Demand: ShippingMethod can be used to override the existing shipping class matches. ShippingAccount is available to pass the shipping account number with ShippingAccountZip to identify the Shipping Account zip code. Details Here.
Additional item level options that can be set as variations or item metadata for:
Dream Junction: custom_tag_code_1 provided by Dream Junction can now be set up to 4. Details Here.
Turbine: Use custom_tag_type_1 to identify the type of tag that should be used for an item in your order (e.g. 'hang tag', 'sticker', etc.). The filed name custom_tag_image_1 can be used to pass a url of the preview image for your tag with the custom_tag_print_1 field identifying whether or not the tag should be printed on a label and affixed to the garment after production (options are TRUE or FALSE). Details Here.
Spotlight on…Product Code Match
As David Byrne of Talking Heads once sang,
You may find yourself preparing your Order Desk inventory
And you may find yourself in possession of a large amount of SKUs
And you may find yourself in a thriving Print on Demand business, with beautiful products
And you may ask yourself, "Well, how do I send these products to multiple printers?"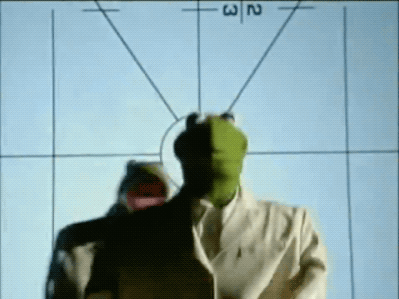 Okay, those aren't the exact lyrics.
Regardless, if you need to send products to more than one printer, Product Code Match allows you to match the print_sku (the SKU for the blank item your image will be printed on) from one printer to the print_sku another print vendor uses for the same item.
The first step is to make sure you already have your items saved in your Order Desk inventory. Next, you'll go to the integration settings page for the print vendor you want to use.
In the Product Code Match field, set the original print_sku to = the new printer's print_sku.
As an example, if one printer uses the print_sku HAT-66794, and another uses 9483X for the same item, the match in your integration settings would look like this: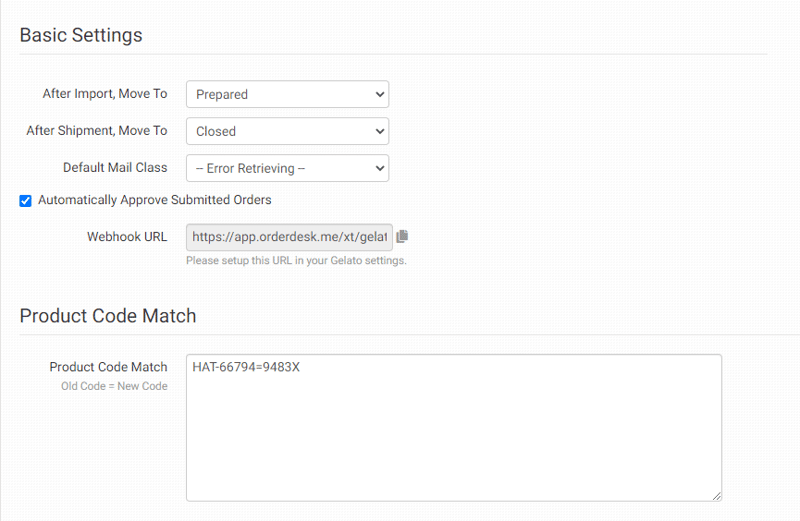 This way, you can store one print_sku in your Order Desk inventory for each item, while still being able to submit those items to printers are require their own print_sku.
When your orders are sent to your vendors for fulfillment, the print_skus will be replaced with the new codes in your Product Code Match for that partner.
Thanks for reading all the way to the bottom!
Since I couldn't resist a little nod to Once In A Lifetime by Talking Heads, what song has been in your head lately? Any new albums really blow your mind?
As always, you can let me know by emailing support@orderdesk.com.
See you next month,
Patricia and The Order Desk Team