Did you know that the first sentence of a newsletter is always the hardest to write? I can't spend all day trying to figure out ways to say hello because I have so many cool things to tell you!
First, our amazing hiring team sifted through 4,000 applications to choose 3 incredible new additions to Order Desk (the most we've ever hired at once). Please welcome Gemma (NZ), Ella (SA), and Cheryl (IE)! Keep an eye out for their bright and shining faces in your support emails soon.
Speaking of your emails, make sure you check out our Spotlight On… section at the end of this newsletter for some great tips on how to reach out to us for help.
Integration Features & Updates
Print on Demand
Additional order level options that can be set as checkout data or order metadata for:
DecoPlate: Use ShippingName to pass the carrier/service code for the order to DecoPlate. Doing so negates the need for ShippingAccount and ShippingZip.Details Here.
Fulfillment
Additional order level options that can be set as checkout data or order metadata for:
Gooten: Use needs_customization with a value of 1 if the order needs to be flagged for customization in Gooten. Details Here.
VeraCore: Use CampaignID to group orders from the same campaign together. Details Here.
New Integrations
Fulfillment:Avectous, CargoWise
Spotlight on… Support
Since we have a whole passel of new Customer Support Specialists, I thought it would be a neat idea to give our customers some tips and tricks to getting the best support possible from us here at Order Desk.
I know what you're thinking: "But Patricia, we already get the best support from you! How can you make it better? Wouldn't that be flying a little too close to the sun?!"
That's a risk we're willing to take.
I've spoken to our Support team and gathered up their finest bits of advice for you, so let's jump right in. 😎
Tell Us Who You Are
Give us the name of your store in Order Desk! No need to add an extra email to the chain because we need to ask.
Give Us A Hint
Think of the Order Desk Support Team like the Scooby Gang. We're eager to solve the mystery, but we can't do it without clues!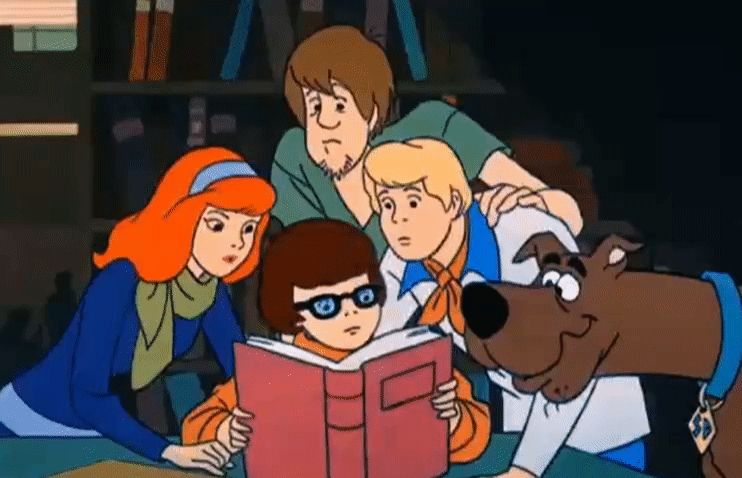 Here are some great options for helping us get on the case:
Order Numbers or Order Links: Having an example order to take a peek at is a great way for us to get started on finding the issue quickly.
Screenshots (or GIFs if you're feeling fancy): A picture is worth a thousand words, so you're always welcome to save some letters and show us the issue.
Error Messages: There are a lot of different kinds of errors, so telling us what the error message you've received says is a big help!
Rule Names or Rule Links: If you're struggling with a rule, point us in the right direction and we'll get right on it.
Don't Disturb the Scene of The Crime
We can't fix what we can't find, so if something is acting up in your store and you need our help…leave it as is! If an order didn't process as expected, a folder is acting up, or you have a rule that isn't running as it should, please don't delete it before we can help you find the issue.
The one exception? If something in your store is causing serious problems for you and your customers (like an ongoing appointment, for example), snap a quick screenshot of it so we can still access the important details and then disable it.
What's Your Workflow?
We'd love to know what you want to see happen when things are running smoothly. It's important to tell us how your orders should be flowing into Order Desk, what you want to happen to them once they are in the app, and where they need to go next.
What You Can Expect From Us
Curiosity: We are always ready to learn and discover the new and interesting ways our customers run their stores. Part of solving issues is getting to know how each unique set up runs!
Humility: No one knows every correct answer all the time, so we're willing to look past our own knowledge to learn something new every day.
Empathy: The things that are important to you are important to us, too. Having something in your store not working the way that you need it to is stressful!
Generosity: Our knowledge is your knowledge! If there is something cool we know how to build in your store, we don't just do it for you. Our team is committed to teaching customers how to manage their own stores because we don't believe that your own business should be a puzzle to you.
More than anything, expect us to be human. With the exception of our robot mascot Otto, we are all real people who are excited to solve problems and see you succeed. The only automations we have are the solutions we create to keep your store running! You can always be sure that there is a person on the other end of your emails. 🙂
If you've made it this far, you've probably learned a few new tips about getting Support from Order Desk. Do you want a little help finding the things we asked for you to share in your tickets? Respond to this email or reach out at support@orderdesk.com and we'll show you!
See you next month, Patricia and The Order Desk Team
PS: Were you fooled last week by our April Fool's "announcements"?